Memphis, Tenn., November 14, 2016 – (RealEstateRama) — The Memphis Area Association of REALTORS® this year honored 18 people with the REALTOR® Emeritus designation.
The prestigious REALTOR® Emeritus designation recognizes those who have held successive membership in the National Association of REALTORS® and a local Association for 40 years.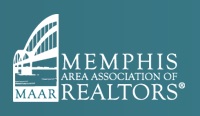 "These are the pros' pros," said MAAR CEO Melanie Blakeney. "They have dedicated themselves to the real estate profession and to MAAR. They have upheld the highest ethical standards through long and distinguished careers."
This year's honorees: James Abell; Joyce Chasteen; Philip Evans; Gary Harte; T.C. Haynes; Thomas King; Camille LeMaster; Judy McLellan; Brenda Merkle; George Pence; Mary Frances Pitts; GaNelle Roberts; Jackie Ruleman; Macky Sneed; Bayard Snowden; Gail Starnes; Dan Whipple; and Glenda Wright.
For more than a century, the Memphis Area Association of REALTORS® has been serving and representing real estate professionals, as well as providing real estate information to the general public. Approximately 3,300 members unite to make up Tennessee's largest REALTOR® organization with real estate expertise stretching from the greater Memphis area to include Shelby, Fayette, Tipton, Hardin, Hardeman and McNairy counties. MAAR members subscribe to the National Association of REALTORS® Code of Ethics.
Contact Don Wade, Media Relations & Research, 901.485.1653.