Property, Rentals, Transactions
Home
Property, Rentals, Transactions
The Memphis Area Association of REALTORS® Commercial Council honored the top performers in commercial real estate for 2016 at the 16th Annual Pinnacle Awards gala held April 6 at the FedEx Event Center at Shelby Farms. Coming away with the evening's highest honors were Commercial Hall of Fame inductee Dan Poag, of Poag Shopping Centers, and Wyatt Aiken Commercial Broker of the Year winner Johnny Lamberson, of CB Richard Ellis Memphis.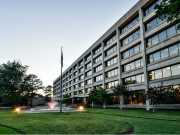 Bayer U.S. has hired JLL to market for sale or lease its 43-acre, six building, 1 million-square-foot research and development center in Memphis. "The 43-acre former Bayer Research and Development campus represents an ideal redevelopment opportunity for healthcare corporations and other users seeking well-located sites in and around the Mid-South region," said Jack Wohrman, SIOR, JLL Vice President.
More
...
The Memphis Area Association of REALTORS® this year honored 18 people with the REALTOR® Emeritus designation. The prestigious REALTOR® Emeritus designation recognizes those who have held successive membership in the National Association of REALTORS® and a local Association for 40 years.
Lasik Surgery Nashville, TN
Memphis-area home sales for October increased 9.3 percent from a year ago, with 1,523 total sales recorded in the Memphis Area Association of REALTORS® MAARdata property records database. Sales were down 5.8 percent from September, when there were 1,616 total sales.
The Tennessee Housing Development Agency has announced the winners of the 2016 Tennessee's Best awards during the Governor's Housing Conference held this month in Nashville.
The State Fire Marshal's Office (SFMO) urges Tennesseans to be mindful in the kitchen as fire data shows cooking to be the leading known cause of reported home fires, civilian injuries, and property loss in Tennessee for the fifth consecutive year.
MEMPHIS, Tenn., Oct. 7, 2016 – Memphis-area home sales for September increased 11.4 percent from a year ago, with 1,616 total sales recorded in...
Proffitt Dixon Partners, a Charlotte-based multifamily investment and development firm, said today Peyton Stakes is nearing completion in Nashville and their first residents began moving in last week. The apartment community is comprised of 249 units between two connected buildings.
A real estate investor has been charged in a 14-count indictment that alleges he defrauded three banks and a mortgage lending business. Edward L. Stanton III, U.S. Attorney for the Western District of Tennessee, announced the indictment today
At the Memphis Area Association of REALTORS® Annual Meeting and Election September 8, MAAR members elected six individuals to the 2017-2018 Board of Directors.