WASHINGTON, D.C. – (RealEstateRama) — The Tennessee Housing Development Agency has announced a $287,500 grant to help Intunity, formerly known as the Housing Foundation of West Tennessee (HFWT), acquire and renovate eight homes in Madison County for the needs of individuals with intellectual and developmental disabilities.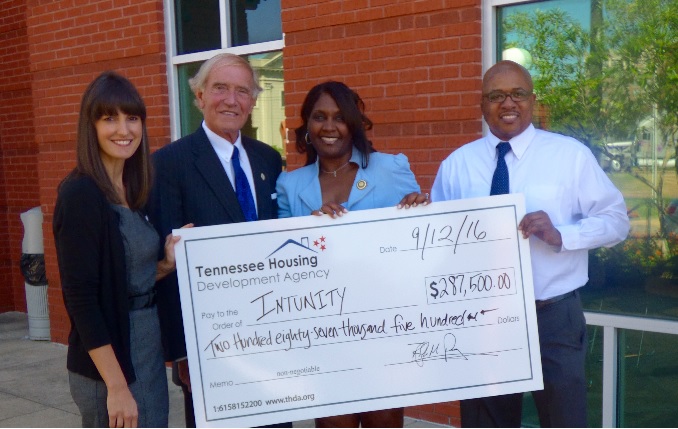 "These are adults who deserve the opportunity to live as independently as possible and to actively participate in our community," said Dexter Washington, president of Intunity. "We're deeply grateful to THDA for making this population a priority and for the confidence they're showing our organization by selecting this project for grant funding."
"We take special care to get involved and support opportunities like this one," said Ralph M. Perrey, executive director of THDA. "This is a particularly challenging population to serve, and we congratulate Intunity for securing these funds in a highly competitive application process."
Intunity is in the process of identifying eight houses to purchase in separate locations throughout the county. Each house will have three bedrooms and become home to two or three individuals who qualify for the home and community-based services waiver program through the Tennessee Department of Intellectual and Developmental Disabilities. Intunity has partnered with Network Construction to complete the renovations. Including the grant funding from THDA, the project represents a $1 million investment in Madison County by Intunity.
THDA issued the grant from the Tennessee Housing Trust Fund (HTF), which receives no tax dollars but is instead funded by revenue from THDA's Great Choice Home Loan program. Nonprofits and local governments from across the state compete twice a year to receive Tennessee HTF funding for their affordable housing initiatives. Since 2006, THDA has provided more than $74 million in Tennessee HTF grants.
Source: Tennessee Housing Development Agency.