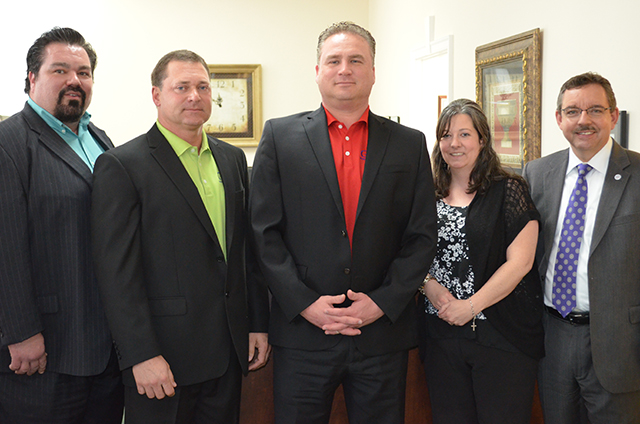 WASHINGTON, D.C. – April 24, 2015 – (RealEstateRama) — Tennessee Housing Development Agency recently approved Guild Mortgage Company as its newest originating agent for affordable mortgage loans.
The new designation will allow Guild Mortgage to begin immediately originating mortgages under the THDA Great Choice loan program.
"We are ready to be part of the THDA mortgage loan program," said Tim Smith, branch manager of Guild Mortgage. "We are familiar with the product and know it can be the right fit for a number of households."
The Great Choice program offers qualified buyers a 30-year mortgage loan with an affordable fixed interest rate. Military homebuyers receive an additional 1/2 percent reduction in their interest rate through Great Choice's Homeownership for the Brave initiative. Downpayment assistance is available as a second loan.
THDA Executive Director Ralph M. Perrey said the addition of Guild Mortgage will give more Tennessee families access to housing they can afford.
"We are very pleased to have Guild Mortgage introducing their customers to the benefits of THDA," Perrey said. "We want homebuyers to know about the pre-purchase counseling and the affordable rates. Homeownership is a real possibility."
Guild Mortgage is one of 106 THDA originating agents located throughout the state. A total of 1,693 THDA mortgage loans were originated by lenders in 2014. Homebuyers can choose any lender approved by THDA for their loan application. Details about eligibility and pre-purchase homebuyer counseling are posted onGreatChoiceTN.com.
The Great Choice mortgage loan is for households earning moderate incomes that are buying moderately-priced homes. An advertising campaign is underway during the springtime buying season. Billboards, radio and newspaper avertisements are encouraging potential buyers to explore their options by visiting GreatChoiceTN.com.
"THDA believes in affordable, sustainable ownership," said Perrey. "We recommend everyone invest in a pre-purchase homebuyer education class. We have many reports of buyers thanking the counselors for explaining and illuminating the mortgage loan process.
"This is the biggest purchase many of us will ever make," he added.
The majority of THDA mortgage loans go to first-time buyers. However, in 58 counties the first-time limitation is waived. Eligible military homebuyers are offered a ½-point reduction in the mortgage interest rate and a waiver of the first-time rule. County-specific sales price and income limits and more information are available through lenders or on GreatChoiceTN.com.
Smith invites applicants to explore the information resources Guild Mortgage has on their website:http://www.guildmortgage.com/branches/memphis
Pictured: (from left) William Dean Reese, Phillip R. Hankins, Tim Smith (branch manager), and Cortney Stone join THDA Executive Director Ralph M. Perrey in announcing their availability to assist households in securing THDA financing for their mortgage loan through Guild Mortgage.